CDMA Wireless Clock System Kit
The most recent wireless clock system time sync option is Code Division Multiple Access (CDMA), which receives the time signal from cell phone towers. Locating and programming the system controller is easy because there are no outside cables or wires to install. We offer 5,10, 25, & 40 WATT Systems.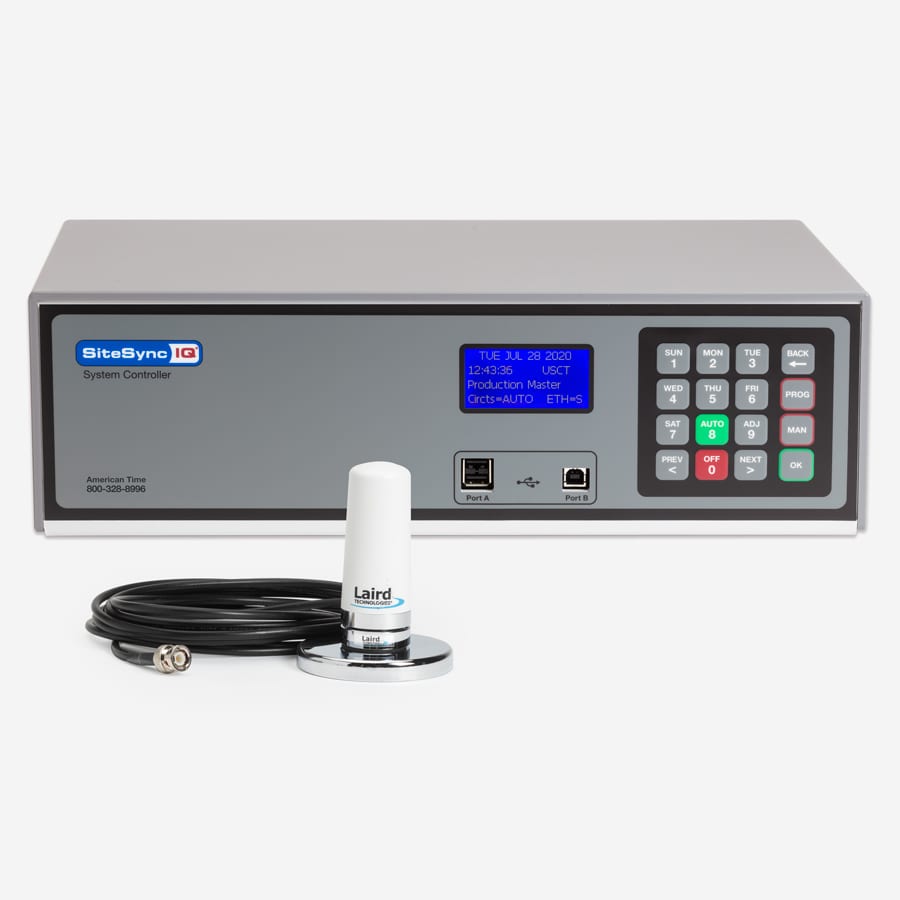 Features
Features:
Guaranteed signal coverage with one transmitter
Easy installation in as little as 5 minutes
100% FCC compliance without the paperwork hassle
Pinpoint accuracy to NIST, the official world time
Scalable for expansion or renovation
Pricing direct from the factory to you
Specification
Specification:
Physical dimensions: 5"h x 167/8"w x 8"d
Mounting: Desktop or rack mount
Communication: Ethernet, RS-422 (GPS Plus), RS-232 (Std GPS), Contact Closure Sync (2-wire)
Shipping weight: 71/2 ± 1/2 lbs.
Display: 128 x 64 graphics LCD
Keypad: 16 button tactile feedback membrane switch
RF frequency range: 450-470 M
Contact us to learn more
Fill out the form below and a sales rep will contact you to answer your questions.
---